How the Internet Landing Installed Device Sensor (I-LIDS) works...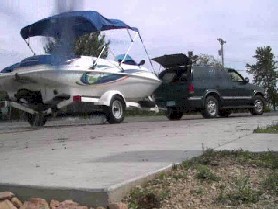 As a boater enters a launch they see signage indicating that the area is monitored and instructing them to how they should inspect and clean off their boat and trailer before they launch their boat.
At the same time the I-LIDS system utilizes advanced sensors that tell it when a boater has entered the launch area and turns on video monitoring of the bottom of the boat to identify whether there are aquatics present on the trailer or boat. It also captures clean off activity by the user.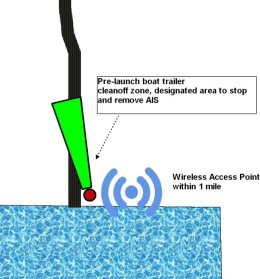 The video capture is performed through a wireless Internet Video Camera which transmits images to a local access point that can either have a DSL/Cable connection or simple store the images on a local system for later retrieval. Another option is to locally cache the video images at the system.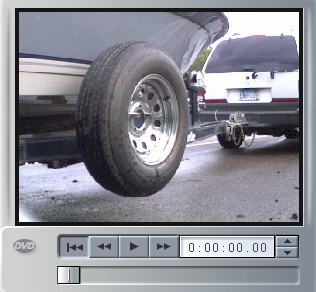 Authorized users are allowed to login to the website to gather statistical information on the landing activities or to playback video of the launch to ensure that no invasives were present on the vehicles using the launch zone. Future enhancements will enable automated identification of the presence of aquatics and alert constituents.
Field testing has shown a clear behavioral difference in the compliance of boaters when this system is present at the launch. The same way the presence of a highway patrolman on the freeway ensures traffic comply with the laws.